Press Releases
Minister of Health, the Honourable Dr. Christopher Tufton, has assembled a working group to rectify the challenges the public and staff members have been facing at the Cornwall Regional Hospital. The decision was reached following a meeting yesterday and today with the hospital's senior management, staff and environment experts. The… Read More
February 16th, 2017
---
Background On February 1, 2016 the World Health Organization (WHO) declared Zika virus a Public Health Emergency of International Concern. This designation is reserved for public health crises which will have global reach. The first case of Zika virus in Jamaica was confirmed on January 29, 2016. Cases of… Read More
February 7th, 2017
---
Initiative to build Multilateral and Bilateral Support for Action to Address Shortage of Critical Care Nurses and Related Human Resource challenges due to International Recruitment and migration of skilled Health Personnel. Minister of Health Dr. the Hon Christopher Tufton (HMH) brought the issue to public attention in statements given in… Read More
January 26th, 2017
---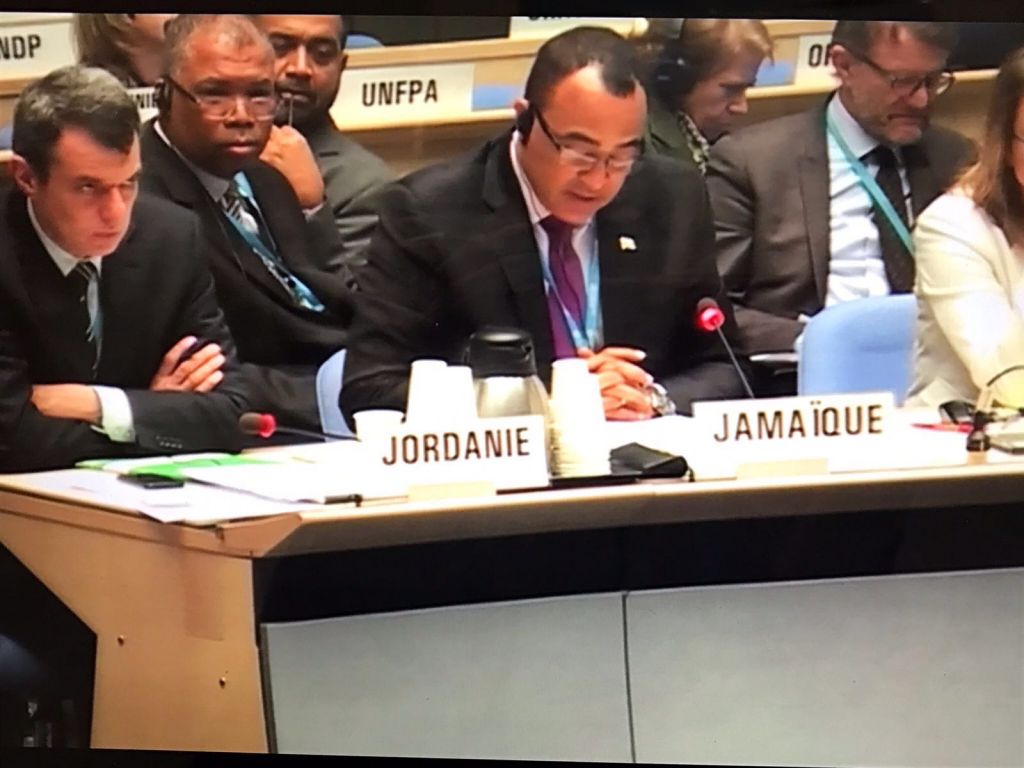 Mr. President, Jamaica welcomes the report of the High-Level Commission on Health Employment and Economic Growth. We recognize the contribution that a strategic approach to health employment and economic growth can make to global health security and economic development. At the same time, we wish to focus attention on the immediate… Read More
January 26th, 2017
---
Six (6) children from the Bustamante Hospital for Children (BHC) will access well needed Cardiac treatment at the Health City Hospital in the Cayman Islands. Two (2) of those six (6) children have left Jamaica for the Cayman Islands, on January 24, 2017, to begin treatment and the remaining four (4)… Read More
January 25th, 2017
---
Geneva, Switzerland – Minister of Health, Dr. the Honourable Christopher Tufton will, along with his Ministry of Health and stakeholders, evaluate the WHO's call for heavy taxation of the tobacco industry. This follows Director-General of the World Health Organization, WHO, Dr. Margaret Chan's, call to countries to increase tobacco related… Read More
January 24th, 2017
---
As of January 18, 2017, the Ministry of Health has received a report of the first probable Microcephaly case linked to Zika Virus Infection which was reported in the week of January 9, 2017. This is a probable case because the mother of the baby had a rash during pregnancy…. Read More
January 19th, 2017
---
The Government of the Jamaica and the People's Republic of China will partner to build a Children's Hospital in the Western Region. The construction of the hospital will be done on the compound of the Cornwall Regional Hospital and when completed have a 220 bed capacity and specialized services for children.
January 11th, 2017
---
Recent Cases of Malaria in Jamaica Jamaica has identified two (2) IMPORTED cases of Malaria since the beginning of 2017. On January 5, 2017, there was one (1) confirmed case reported by the National Public Health Laboratory. On January 6, 2017, there was another reported case by a private laboratory. Case investigation commenced… Read More
January 9th, 2017
---
On February 1, 2016 the World Health Organization (WHO) declared Zika virus a Public Health Emergency of International Concern. This designation is reserved for public health crises which will have global reach. The first case of zika virus in Jamaica was confirmed on January 29, 2016.
January 5th, 2017
---